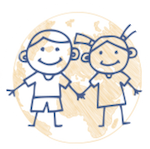 You are on the page to mandate a person of your choice for the vote of the General Assembly 2023.

* You must be the legal representative or legal representative to delegate the person of your choice to represent you and carry out the online vote.
* The organization must be up to date with its annual dues.
To be correctly identified during the vote, the person of your choice must use the e-mail address that you indicate in the form.
Thank you for your participation.