International Federation Relais Enfants Parents
You are on the Federation website
and its College of Experts
"A transversal space for study and reflection".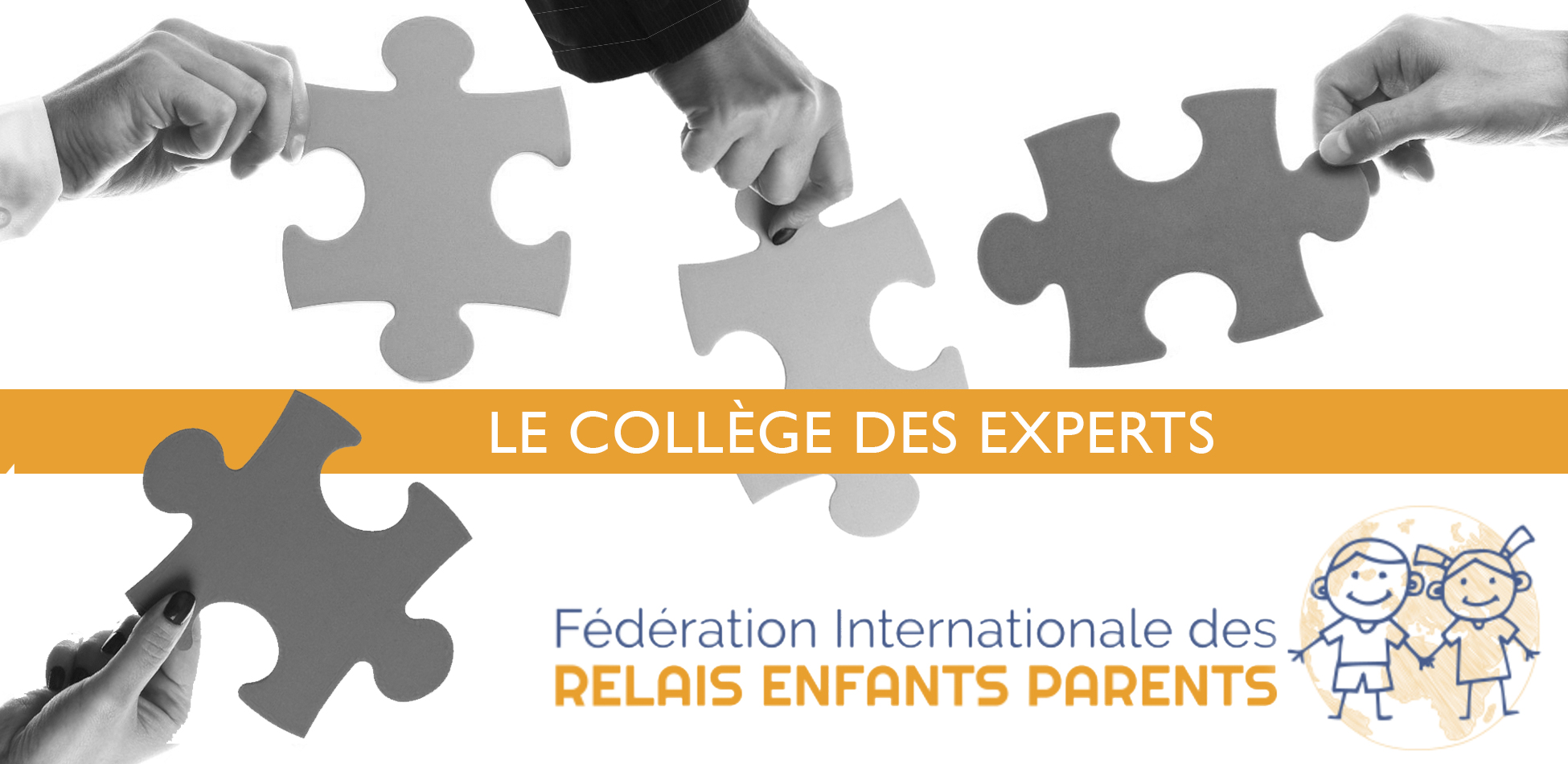 The college of experts: They are doctors, researchers, psychiatrists and psychologists, lawyers, magistrates, agents of child protection and prison administrations, members of law enforcement specialized in the protection of women and minors.
Convocation des Adhérents à l'Assemblée Générale
qui se tiendra en visioconférence
le jeudi 1er juin à 18h30
Si vous ne pouvez y assister merci de vous faire représenter
-------------------
Le lien d'accès Zoom sera activé ici
quelques minites avant l'Assemblée Générale.
------------------
Accès au formulaire de vote en ligne jusqu'au vendredi 2 juin à minuit.
Le bouton sera activé après L'AG afin de laisser le temps à l'èquipe de le compléter. Merci
Prochain temps de formation et d'échange
Jeudi 15 juin 13h30-16h30
*****
» LES ADOLESCENTS. »
***
Dr. Emmanuel Sautereau
pédopsychiatre et président Relais Enfants Parents Auxerre et antenne Dijon.
et
Martine Noally
Clinical psychologist
President Relais Enfants Parents
Grenoble
Un bouton d'accès à la rencontre sera activé le jeudi 15Merci de vous inscrire
Thursday May 25

l'ACCOMPAGNEMENT DES BÉBÉS AU PARLOIR ?
13h00-16h00
Martine Noally Psychologue clinicienne présidente REP Grenoble
Kimberley Psychologue REP Guyannne.
Emmanuel Gallaud éducateur spécialisé Directeur REP Paris et ancien directeyr Fédération.
Olivier Kastner président Fédération et président REP Espagne.
A meeting access button will be activated on Thursday
« La rencontre les émotions suscitées »
Jeudi 20 avril
13h00-16h00
A charge de
l'équipe pédagogique Fédération.
FREPI Thursdays
Born during the covid confinement, reserved for members of the associations of the FREPI Network, each month a time for discussion on the themes that everyone brings or on a specific theme with guests.
"Relais Enfants Parents: questions of law"
Thursday March 30 14:00-16:00 p.m.
Family Court Judge / Children's Judge
Sentencing Judge
Civil law and criminal law.
Parental authority
Visitation rights etc.
Maître Dalila Bérenger, family law lawyer, children's rights
Présidente REP Bourg en Bresse
et
Mr. Mérimèche, Emeritus Children's Judge.
Administrateur Fédération I. REP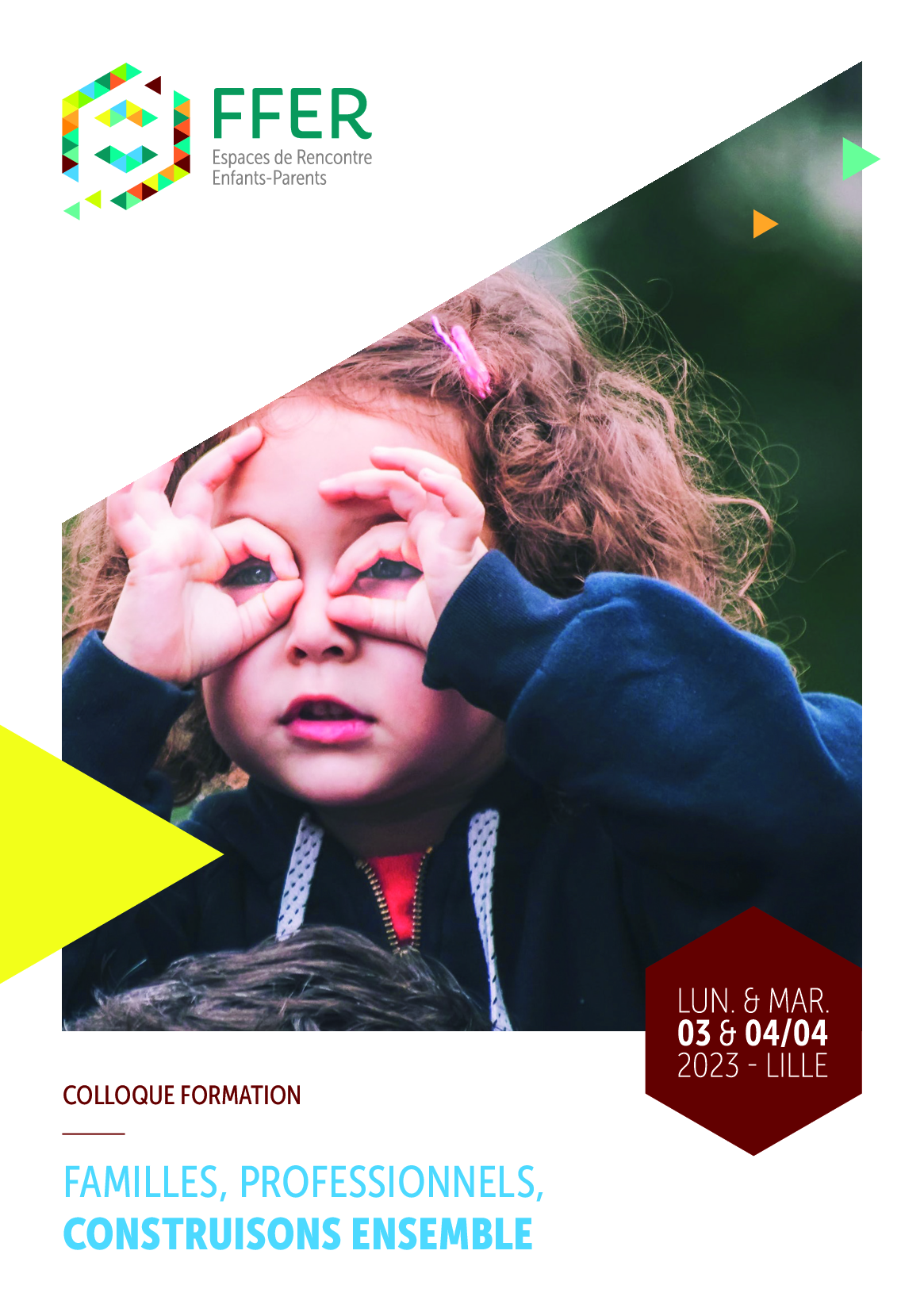 April 3 and 4, 2023
20 years after the law of 2002-2 establishing an active place for parents in child protection systems, national or departmental guidelines, family charter, etc. have come to remind us of the active place of children and parents also in parenting prevention and support systems.
Even with support, people's autonomy remains at the heart of support projects.
In a child-parent meeting space, the challenge is to move from a context constrained by a court decision to cooperation with the parents around the child, to meet their basic needs.
Through the mobilization of parents, issues of resilience, equal opportunities, respect for the singularity and the intimacy of the family, prevention of cross-difficulties for children and prevention of repetition over several generations are played out.
LET'S BUILD TOGETHER
CHILDREN, PARENTS, PROFESSIONALS
IN A CHILD-PARENT MEETING SPACE
___________________________________________________________________
With the participation of Relais Enfants Parents Hauts de France, Isère, PACA.
Find our training proposal 1st semester 2023
- Tuesday, March 14 "The Impacts of Incarceration" 13:00-16:00 p.m.
– Thursday 20 April "The meeting, the emotions aroused" 13.00-16.00
– Thursday, May 25 "Accompaniment of babies" 13.00-16: 00
– Thursday, June 15 "teenagers" 13:30-16:30 p.m.
The meeting "the emotions aroused"
2022 General Assembly
10th December 2022
Find the minutes of your general meeting.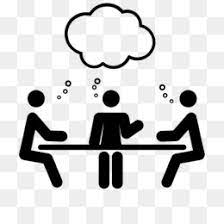 Ethics
It works!!!
I consult my ethics charter and validate it.
The fall offer is coming to an end!
Find new proposals in January
Consult
the new training offer
2022 autumn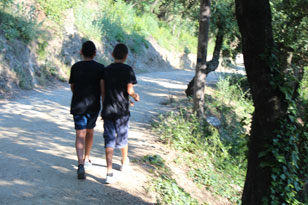 You are a professional from the Penitentiary Integration and Probation Services, a detention, health or Child Protection professional, you need to set up a visit in the presence of a third party in the prison environment to allow a child to meet his father or his mother.
Our team is at your disposal to help you find solutions.
Contact us!
Join us on one of 3 think tanks!
Coordination,
Funding,
Ethics and practices.
______________________________________________
Reflection and pooling to be more effective, more consistent in these different areas.
You are a volunteer or professional of a FREPI member organization and these questions concern you, receive a link to join one of the groups
Partnership of federations FREPI and FFER*
Federation Relais Enfants Parents International and French Federation of Meeting Spaces.
A partnership has been built over the years between the two federations since the FREPI days organized in 2018 at UNESCO.
Close in terms of the ethics of supporting children caught up in family break-ups and needing support to maintain the link with the non-hosting parent, discussion groups between the two federations have been set up. Even if the exercise of our activities takes place in very different places, it seemed necessary to define more precisely the framework of our activity meeting child parent, each one being anxious to maintain the reflection around the particular interest of a child. .
This resulted in the writing with the partners and funders of a reference guide which will be released soon. This work continued around the writing of a vademecum, supporting at the theoretical level the meaning of our practice with reference to authors. This text remains to be published according to the interest of these theoretical and clinical exchanges, the mutual contribution of each federation in the reflection on the practices and the sharing of information useful to each one, it was decided to strengthen this partnership, on 2021 a director of the board of directors of each federation sits on the board of directors of the other.
For the FFER sit Mesdames Blandine Barucq, FFER Vice-President and Emmanuel Mörael FFER General Delegate, for the FREPI sits Ms Martine Noally, member of the FREPI Board.
A rich work, a useful and solid partnership to advance the practical and financial issues of associations working in the field.
the FFER works at the European level, in Spain with the Meeting Points etc…
How does moral conscience come to children?
"Does the wicked man beget wicked children"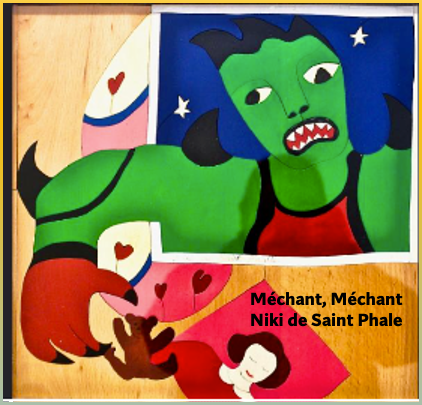 "Argument:
Do the asocial traits of a parent determine analogous traits in his child? related to the fields of expertise of Relais Enfants Parents, this first question supports another: does an incarcerated parent compromise the civic and moral education of his child?
The question was so out of phase with the humanist values ​​of our education that for a long time, without having really disappeared, it only circulated silently in the collective unconscious. it emerges from it today with the question of the maintenance of the relations between the parent imprisoned for terrorism and his child even between the authors of violence on their spouse and their child.
We must have the courage to address this question and to oppose the beliefs on which they are based to knowledge.
This is the reason why I wish to initiate a rigorous reflection on the influence of parents in the civic and moral education of their child, by trying to consider the various factors involved in the development of his moral conscience.
Alain Bouregba, president of the Federation, December 2021.
This conference will take place "online" again in the fall of 2023.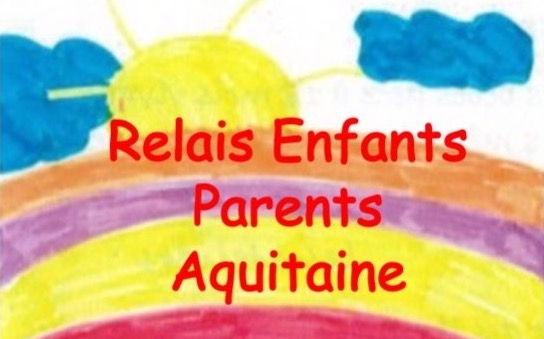 WEB CONFERENCE ON THURSDAY APRIL 29, 2021
"GROWING UP WITH A PARENT IN DETENTION"
9:30 a.m. - 12:30 p.m. Free admission
Le Relais Enfants Parents Aquitaine
An association at the interface of child relations
incarcerated parents.
"PRISONS IN EUROPE«
Every month find news!
April 5, 2021 Europe
Coronavirus: health and safety in European prisons
Professor Marcelo Aebi from the University of Lausanne in Switzerland, which co-authored the Council of Europe's latest annual penal statistics, describes the situation of the 1,5 million prisoners incarcerated in Europe
April 20, 2021 Belgium
Start of vaccination campaign for staff.
A two-phase vaccination campaign
This initially concerns guards and a limited part of prisoners, namely those over 65 or with comorbidities. This vaccination process is integrated into the current phase 1b. For the other prisoners, it will be necessary to wait for phase 2, when the vaccination will be extended to the entire population.
"BEST INTERESTS OF THE CHILD"
The Council of Europe appealed to ¨Member States" to constitute a Committee of ten experts who will have to consider the questions of "law, practice and policy" in terms of protecting the best interests of the Child in the context of the separation of parents and concerning the legal procedures implemented to limit the parental responsibilities or placing a child. Questionnaires were sent to the Organizations to provide information.
21 March 2021 Spain
"Spain vaccination of staff and inmates"
The Minister of Justice asked for priority for prisons
« During the first and second waves, the situation in the prisons remained relatively under control. With the third wave, many outbreaks appear. The health of the staff is at stake, it is therefore time that we vaccinate (Belga), Justice Minister Van Quickenborne (Open Vld) explained last week. Sources of contamination have already broken out in several prisons, including those of Namur, Dendermonde and Hasselt. This situation has led to the confinement of several wings of these establishments or even to total confinement. Last Thursday, a goalkeeper from Ghent also died of covid-19. For the Minister, the vaccination of staff is therefore essential as soon as possible.
"A TEEN KILLED IN A BRALL"
ESSONNE FRANCE.
Beatrice BruguereMagistrate, general secretary of the Syndicate Magistrates Unit / FO. on the radio waves explains that the problem is complex and that it is necessary stop opposing education and repression and rather than taking stock of the situation in terms of security, we should declare "the question of childhood as a national cause" and give ourselves the means to examine the subject as a whole.
She explains that adolescents who act in gangs are caught up in processes of constructing their identity, psychological construction, processes of belonging which require adequate responses and without opposing repression and education.